Top Five Keywords Employers Search for on a CV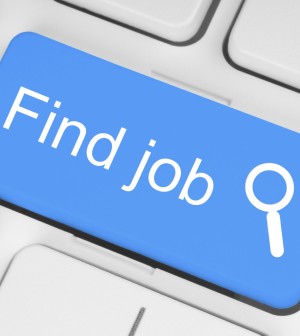 Bayt.com has unveiled the top five keywords that employers in the Middle East are using to find candidates using Bayt.com CV Search. Just like job seekers can search, view, and apply for any job they find on Bayt.com, employers can also directly source and hire talent without necessarily posting a job announcement, only through keywords, using Bayt.com's CV Search. It is a powerful tool used by thousands of employers in the region. 
With these hot keywords, job seekers will have the knowledge to revise or tweak their profiles and increase their visibility and attractiveness for employer searches and find more career opportunities. According to Bayt.com, the most heavily searched keyword in 2016 on the Bayt.com CV Search database was "Sales", searched for over 170,000 times in 2016 alone.
This was followed by "Manager", "Engineer", "Accountant", and "HR". Other popular words included "Marketing", "Finance", "Project Manager", "Assistant," "Secretary", "IT", "Business", "Development", "Mechanical", "Procurement", "Design", and "Civil".
Professionals looking to enhance the visibility and effectiveness of their profiles online can take advantage of this information. "It is recommended to use keywords in all marketing communications as a job seeker, including in CVs, cover letters, profiles and interview follow-up letters. Communicating a message of who the job seeker is and what value/knowledge they can bring is an important factor. Job seekers should include as much information as possible, the Bayt.com CV Search tool can easily pick out keywords from CVs for Employers," said the company in a statement.
Furthermore, keywords are great in previous job descriptions and can be powerful action statements that project and highlight recent achievements. "Job seekers can take advantage of the Bayt.com "profile visibility" charts and tools to help enhance and strengthen their profiles, and be more prepared for new job opportunities. The system means job seekers can check how many views and searches they have had on their profile, check profile strengths and follow recommended improvements, and see which keywords on their profile were searched to find their CV," said the company in a statement.
"Helping empower job seekers and employers in the region is our number one priority at Bayt.com. We have collated and released the list of top keywords to empower job seekers and allow them to strengthen their CVs and profiles and target such keywords," said Suhail Masri, Vice President of Employer Solutions, Bayt.com. "Having a powerful CV is important to stay competitive in the job market, and job seekers who hold the qualifications and skills related to the most wanted positions will have a greater chance of being viewed and contacted by the employer for career opportunities. However, this will be more successful if the most popular keywords are mentioned, as individuals will be searched by employers on our CV Search database. At Bayt.com, we work with over 29 million professionals and provide them with the necessary tools and technologies to enhance their profiles and CVs on our portal. We are proud to work with over 40,000 companies who advertise over 10,000 vacancies at Bayt.com on any given day, as well as use Bayt.com's CV Search tool to find and recruit top talents for their business."
Have Your Say!
comments