Arabic Website Builder 'Soluqi' Boasts 10k Arabic Users Milestone
Tech startup Soluqi has reached a significant milestone in its journey to empower Arabic web users, having achieved 10k Arabic users this week across the Middle East on its online website builder.
Since it's release in May, Soluqi has accumulated over three thousand published websites, achieving the promising number of over 400 new sign-ups per day from aspiring Arabic and a growing number of Portuguese small business owners and entrepreneurs who are utilizing the platform to operate, design and market their businesses across the board.
Worldwide, there are 430 million Arabic speakers, 80 million of these solely speak Arabic. Meanwhile, SMEs represent almost 94 per cent of the total number of companies operating in the MENA region, with 400,000 SMEs in the UAE alone, contributing 60 per cent to the nation's GDP – a figure that is expected to increase to 70 per cent by 2021.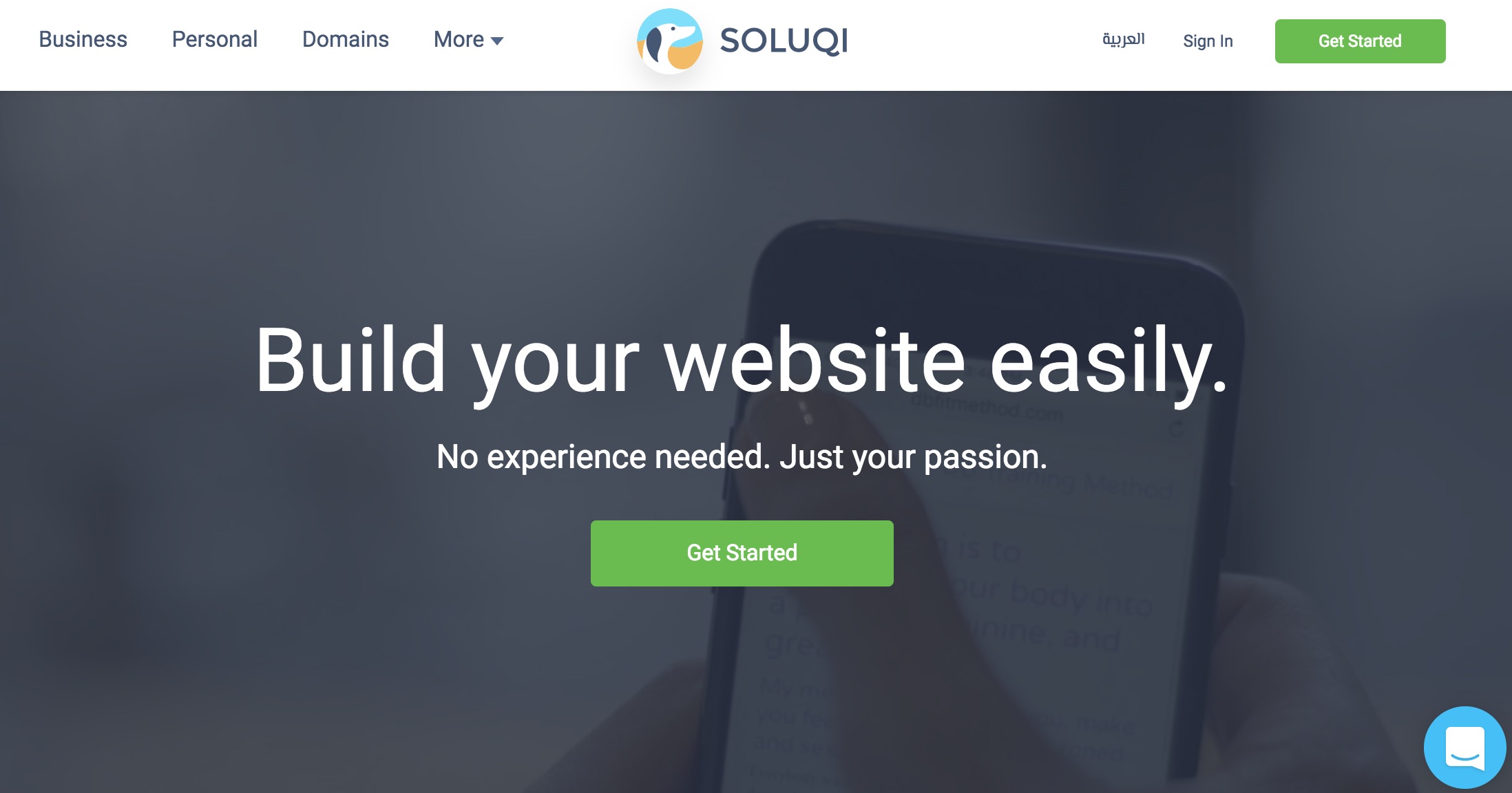 Soluqi wants to tap into this growing number of MENA companies and entrepreneurs in the region and provide a platform which would prove useful to individuals, businesses or social media influencers. This includes businesses operating primarily on Instagram who may be looking to take their services online, in order to sell their products through a trusted website with a verified payment partner or create a website within seconds, with just a few short clicks.
Soluqi will enter into a funding round this month, with the goal of raising capital in order to continue to build the company around their product, expand the team and further develop sales and marketing strategies. Soluqi is aiming to raise funds from investors that support their strategic vision of empowering people of all languages to promote their own voice, brand, and business online without requiring any technical knowledge.
Meanwhile the company continues to scale the platform globally, recently soft launching the testing of new languages in linguistically distinct markets such as Portuguese in Brazil. This includes testing the offering of their web pages, the site builder itself and their customer service offering. This is done in order to gauge the market's appetite and measure it versus the success of Arabic thus far, specifically in fast growing, yet underserved countries.
Enhancement has also continued across the platform, as Soluqi recently launched their mobile editing tool along with unique instructional videos designed to help users better utilise all of the platform's helpful web creation functions, both swiftly and easily, while on the go.
Founder Benjamin Balazs stated, "We are very grateful for the interest level we have received this far and would like to thank our valued users for believing in our product and supporting us. It is Soluqi's mission to continue to grow and function in the market due to our constant innovation and enhancement strategy, tapping into Arabic user's unique website design needs. We are passionate about enabling small businesses to grow and succeed by providing a wide range of solutions in one website building platform, and will continue to expand across multiple languages, to be able to offer this same superior service to users across the world."
Have Your Say!
comments