du today announced the four winners of the du Emirati Startup Challenge launched in partnership with Zayed University and co-organised by E11 Global and Step Group. The winners were chosen from 18 Emirati startups selected for the final round of the Challenge.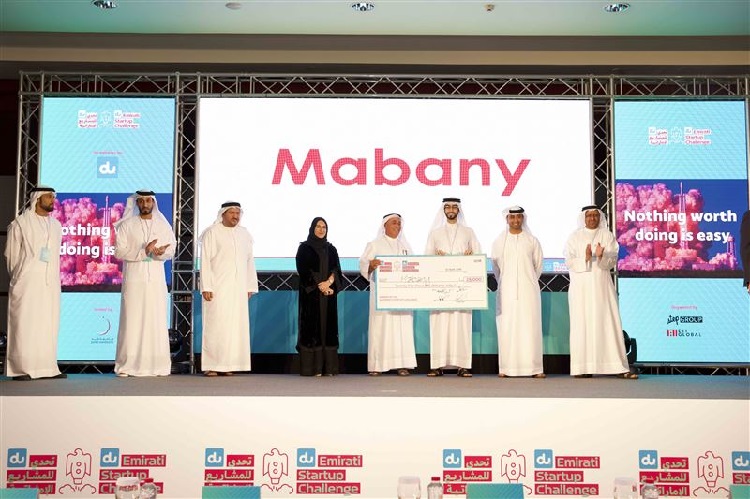 The finalists presented their pitches to His Excellency Omar bin Sultan Al Olama, the Minister of State for Artificial Intelligence, and a panel of judges from Zayed University. Mabany won the first place and Emit the second while Fursah and Drive Less shared the third place. The top two winners received cash prizes of AED25,000 and AED 15,000 respectively while the two third-place winners won AED 10,000 each.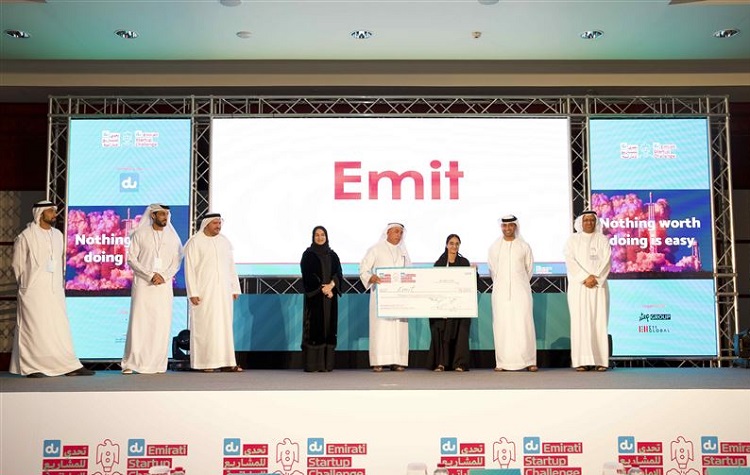 Launched on 3 April, 2018, the Emirati Startup Challenge is a nationwide competition aimed at empowering Emirati youth with an entrepreneurial drive and preparing them to successfully contribute to the UAE's startup ecosystem. The competition invited Emirati students from universities across the UAE to submit innovative technology or social entrepreneurial startup ideas for the Challenge.
His Excellency Omar bin Sultan Al Olama, the Minister of State for Artificial Intelligence welcomed the finalists at the event and said: "We are extremely proud of the startups who presented today. This is a pioneering initiative that supports the growth of entrepreneurial aspirations and skillsets both in the country and in the region."
Selected from 30 startups, the 18 finalists underwent an intensive two-day boot camp programme on the fundamentals of starting a business. The programme also included various workshops designed to build the various skillsets necessary to survive in the UAE's startup ecosystem. Participants also took part in a Mentoring & Pitch programme where they gained market knowledge to enhance their business models from 14 different expert coaches.