Believe it or not, your iPhone is handy for  more than just playing Angry Birds or Words With Friends – it's an essential tool for many small business owners. There are a number of iPhone apps that allow you to keep an eye on your business activities from any location. Whether your small business is still in the idea phase or you're a seasoned business pro, mobile apps can be a great tool for you.
Here then is a quick list of a few must-have iPhone apps to help increase productivity for your small business.
DropBox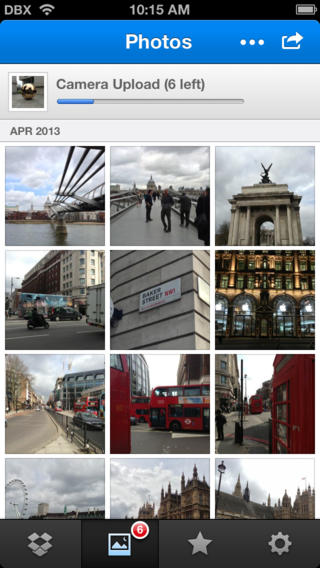 Price: Free
Link: https://itunes.apple.com/us/app/dropbox/id327630330?mt=8
DropBox is a free service and gives you access to all of your files in the palm of your hand. And don't worry about compatibility – this app allows you to sync files on any Windows, Mac or Linux computer. It's a great way to share files with employees without being tethered to your office chair.
EasyTask Manager
Price: Free
Link: https://itunes.apple.com/en/app/easy-task-manager-access-your/id440496884?mt=8
How nice would it be to have your own mobile assistant? With EasyTask Manager, you are able to carry a virtual to-do list with you at all times. Better yet, this iPhone app won't cost you a cent.
reQall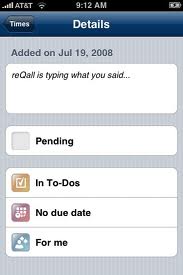 Price: Free
Link: https://itunes.apple.com/ca/app/reqall-memory-remembering-aid/id284930649?mt=8
ReQall packs your daily routine into your pocket. Taking the idea of a mobile assistant one step further, the app allows you to combine your to-do lists, shopping lists and voice memos, and sync them to your online reQall account. Not a fan of typing on the iPhone's touch screen? Don't worry; reQall will convert your voice notes into written ones, making it ideal for the on-the-go business owner.
Evernote
Price: Free / $5 a month
Link: https://itunes.apple.com/en/app/evernote/id281796108?mt=8
Tired of e-mailing yourself important documents so you can get them off your phone and onto your computer? With Evernote, you are able to send notes, photos or voice memos to an online storage system that you can then access via any computer with Internet connection. The free version will give you up to 60MB of storage each month, or you can opt for the premium account for $5 / month and store up to 1GB each month.
LockBox
Price: Free
Link: https://itunes.apple.com/en/app/lockbox/id285681310?mt=8
Much like your own virtual wallet, LockBox allows you to store and protect sensitive data such as private notes, passwords, PIN numbers and credit card numbers. The data uploaded is encrypted and protected by a custom user-generated password.
With hundreds of thousands of apps to choose from, it is important to know which ones are worth your time and money. Our quick list should give you a great starting point to help increase your small business' productivity, but why stop there? Which iPhone apps have you found successful for your small business? Let us know in the comments section!