The MENA office of leading Belgian firm, Duval Union Consulting, today unveiled its latest book on corporate venturing in the Middle East, which takes a deep, actionable look at the value that the collaboration of corporates and startups brings to transforming the business landscape and building competitive advantage for all stakeholders.
Authored by Dado Van Peteghem, CEO and co-founder of Duval Union Consulting, with Omar Mohout, Professor of Entrepreneurship at Antwerp Management School, 'Corporate Venturing – Accelerate Growth Through Collaboration with Startups' serves as one of the first definitive studies that offers insights into the different strategies and tactics needed to accelerate corporate innovation through collaboration with startups and scaleups.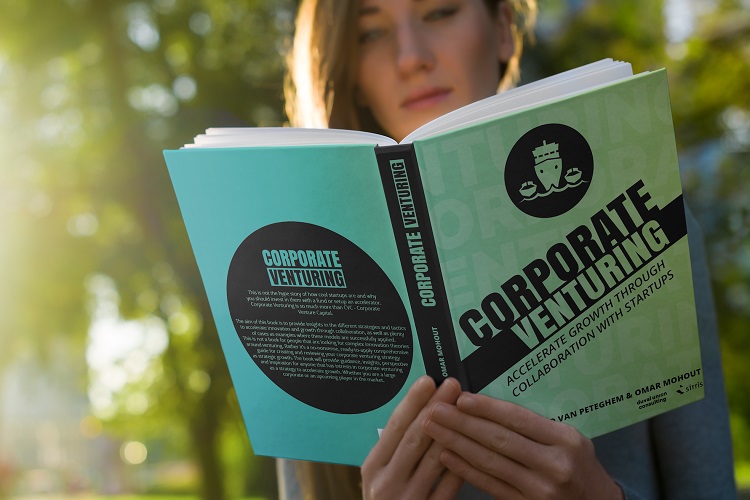 Featuring in-depth case studies where the collaborative approach has been successfully applied, The book is a hands-on guide that comes just in time as the Middle East and North Africa (MENA) region ramps up efforts to build its start-up ecosystem. The book has been launched in the Middle East following huge demand from corporates here, who want to find out more about how they can work together with startups to build competitive advantage.
According to recent reports, MENA now has over 3,000 startups, with 60 per cent of the top 200 funded companies established between 2012 and 2015. The UAE serves as a driving force of the sector with 40 per cent of the region's new tech companies set up in the country. According to Dubai SME, the UAE witnessed the nurturing of 298 digital start-ups in 2017 alone, accounting for nearly 76 per cent of the total AED2.39 billion (US$650 million) capital invested across MENA in digital start-ups last year.