Off-grid solar start-up, Pawame (pronounced "power me") got charged up by $2 million as the company was able to raise funds from Gulf-based investors to expand its operations in Kenya and other African countries. The startup has been seeking to reach remote areas of the continent with solar energy after having already connected 20,000 people.
Now with money in its coffers, the firm aims to electrify 150 million households in sub-Saharan Africa that do not have access to grid power as it provides cost-effective pay-as-you-go solar home systems on a micro-finance basis, "making it affordable for everyone."  By financing power access through loans in remote areas, it will be able to collect data on credit history and that can be a money spinner business in itself at a later day.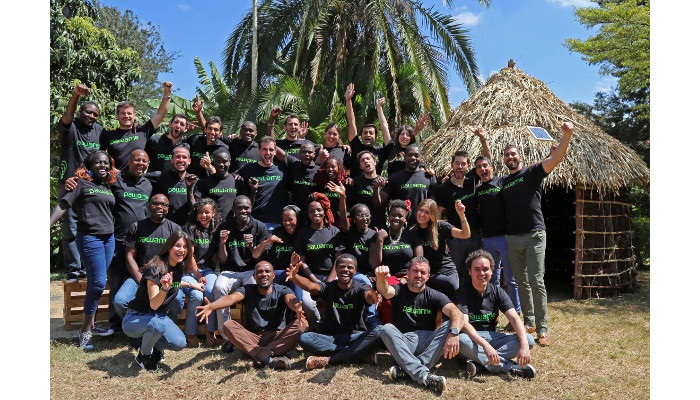 The company did not disclose the investors in the capital raising, but said its largest shareholders were senior executives at the largest power utility companies in the Middle East.
"We are delighted with this strong response from our investors. The funding raised will allow us to further accelerate our current growth momentum by expanding the Pawame's footprint in Kenya and other parts of Africa," said Alexandre Allegue, chairman and co-founder at Pawame.
Solar experts reckon that Kenya, like most African countries, has high potential for solar energy generation given high radiation levels from the sun throughout the year. The intensity of sunlight, not heat levels, determines solar electricity production. Kenya's total installed power capacity is 2,370 megawatts, with solar power accounting for less than one per cent.
"Pawame's business model is to grow sustainably, acquiring customers with its solar home system and collecting reliable data to build a trusted credit history," said Maurice Parets, CEO at Pawame. "The company leverages customer's credit scores as a gateway to providing families access to further life-enhancing products and services such as loans, insurance and access to TV/Internet."